Meal kit services provide you the luxury to make healthy and delicious home-cooked meals for yourself and others without having to stop at the grocery store and fuss with a list of ingredients.
If you want to save time and money without compromising on the quality of your meals, you need to try these six meal kit services before the end of the year.
1. HelloFresh
HelloFresh is the largest meal kit service in the United States. You will receive high-quality, conveniently packaged fresh ingredients to fit in your fridge easily. The classic meal plan includes a variety of recipes suitable for many different preferences, including vegetarian and family-friendly. Starting at $8.99 per serving, you will not be locked into any contracts and can even skip a week of delivery. HelloFresh is a great option for easy holiday meals as well. For more info, check out these Hello Fresh reviews.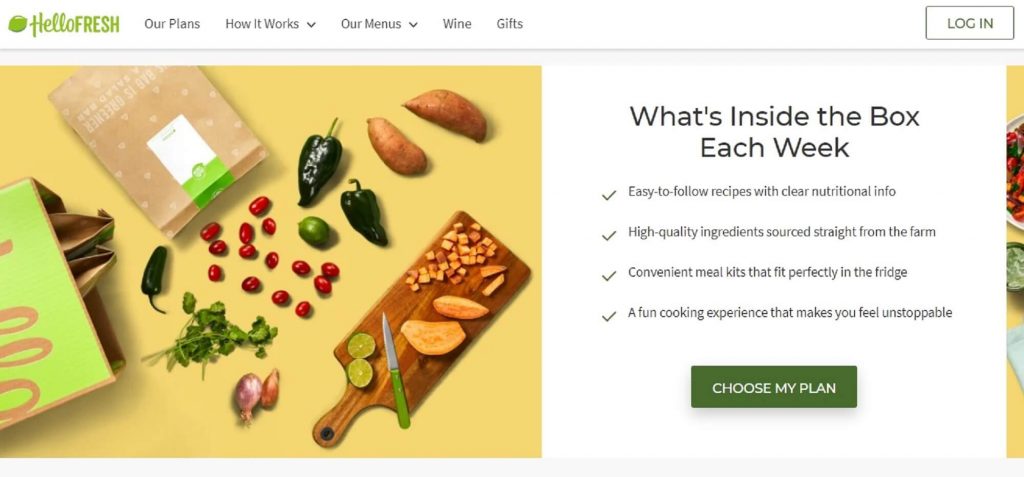 2. Blue Apron
Blue Apron operates with sustainability in mind and sources fresh produce from independent farms that grow exclusively for them. You can choose from four different plans, including a vegetarian option and a plan based on WeightWatchers SmartPoints. Plans begin at $8.99 per serving.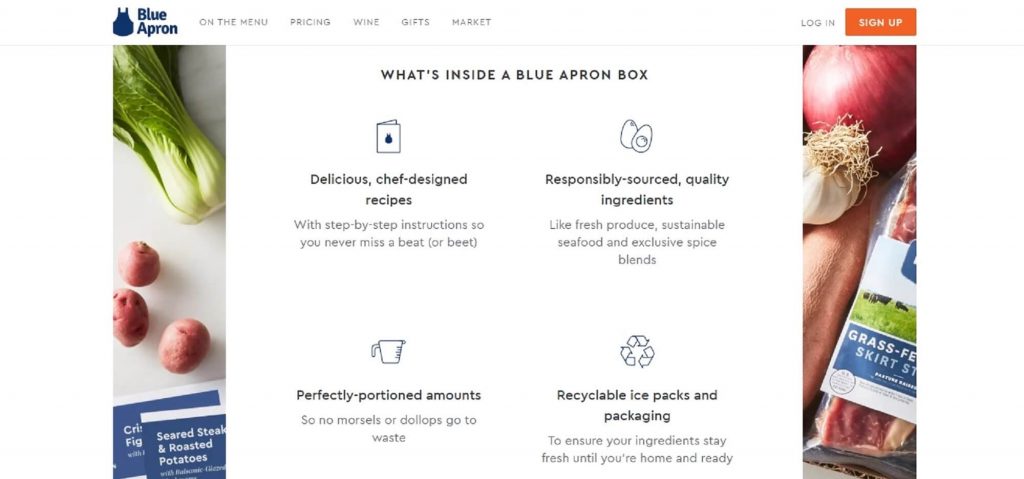 3. Home Chef
Home Chef aims to bring people together over a nice meal and make cooking a joyful experience. Every Monday, you will receive an email containing up to 21 recipe choices based on dietary preferences you select when signing up. This meal kit service also offers more than single meals, including oven-ready options that require zero preparation and "protein packs," which include a variety of meat proteins or a seafood sampler. Plans begin at $6.99 per serving.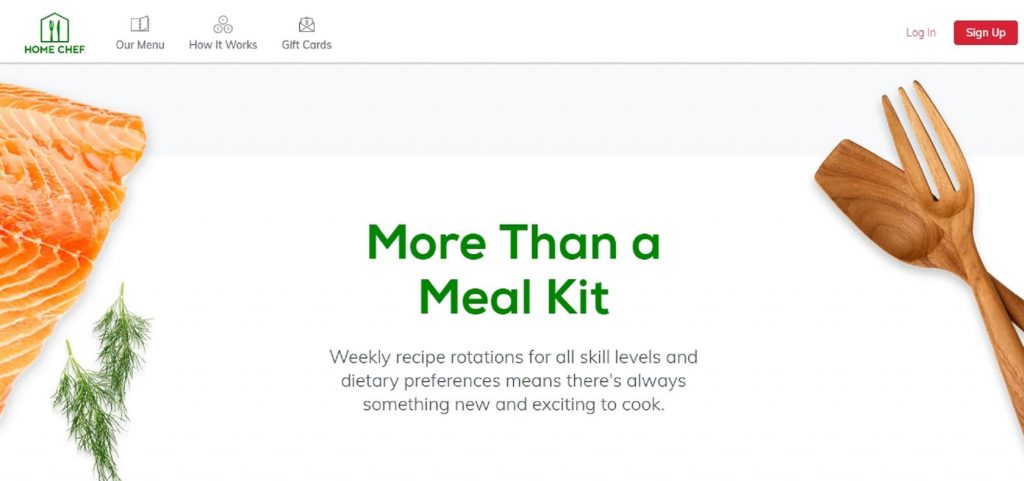 4. Sun Basket
Sun Basket works with an award-winning chef to craft delicious meals made from organic ingredients. Weekly plans offer a variety of dietary needs and preferences, including paleo, diabetes-friendly, gluten-free, vegetarian, and pescatarian. When selecting meals, you can filter by calorie count and prep time. Plans begin at $10.99 per serving.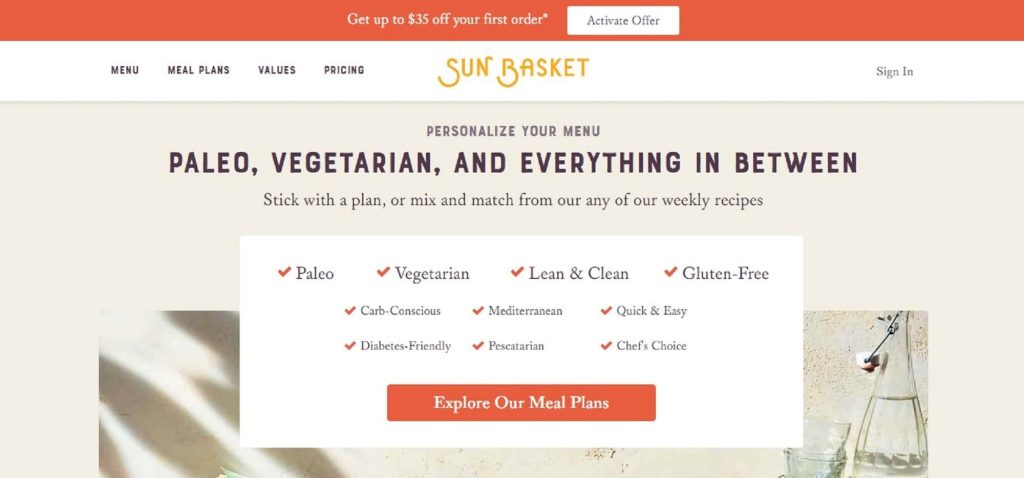 5. Gobble
Gobble crafts family-friendly recipes that can be cooked in less than 15 minutes and was even once voted the number one meal kit service by Parents Magazine. The ingredients you'll receive from Gobble require no additional preparation. No chopping, peeling or cutting. You can also purchase a lunch plan that includes meals designed to be batch-cooked in 90 minutes or less, leaving you with six healthy lunches. Plans begin at $11.99 per serving.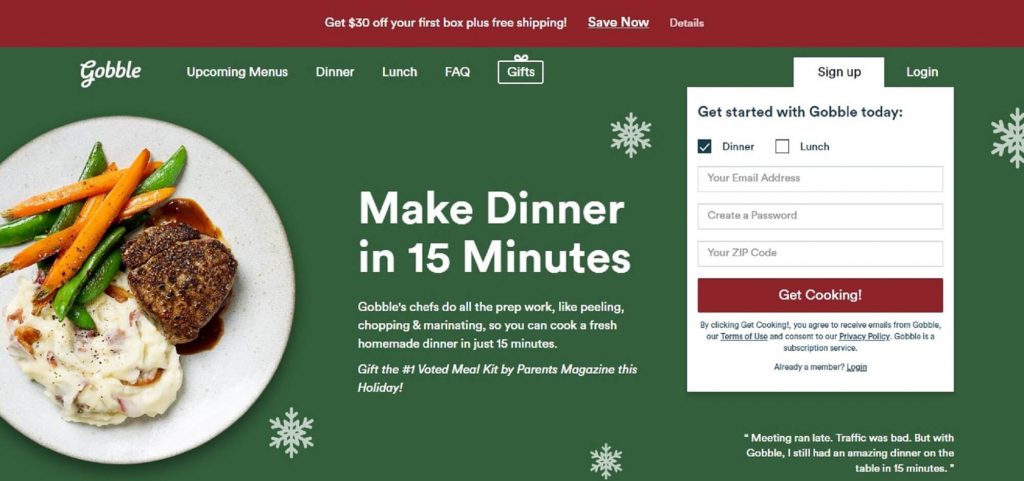 6. Purple Carrot
Purple Carrot is a great way to incorporate delicious and easy plant-based meals into your diet. You can order recipes that fit your dietary preferences, such as high-protein and gluten-free. After selecting your dinner recipes, you have the option to add on additional quick and healthy meals for breakfast and lunch. Plans begin at $7.99 per serving.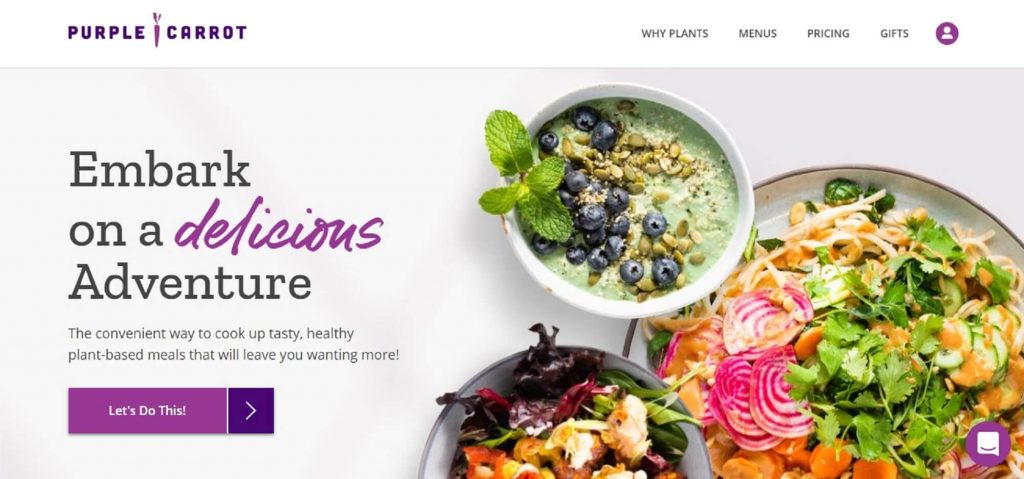 These six meal kit services are the perfect alternative to traditional cooking, even for the most novice cook.